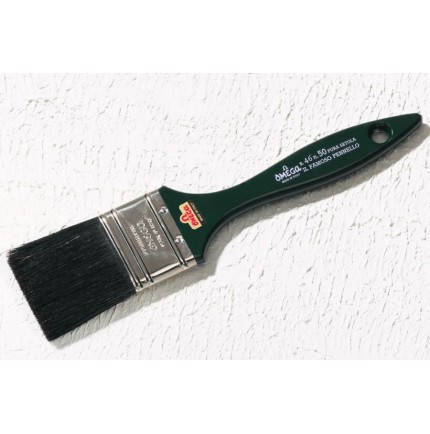  
PINCEAU SOIE NOIRE - OMEGA
No reward points for this product.
Tax included
Italian OMEGA brush with black pork silk. This high quality brush is used to get a very nice finish of shiny varnish. 
It lasts much longer than conventional brushes.
The resistant and practical handle is made of black varnished wood and the collet of inox. 
Available in 20mm and 50mm width.